We offer the best electrical engineering services in the GTA, so you can be sure your project is successful from beginning to end.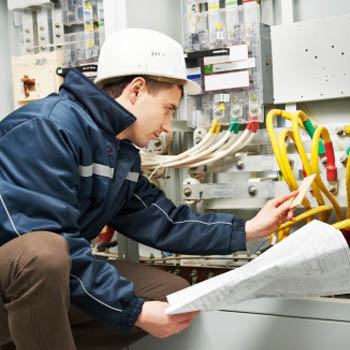 Sometimes when you are having problems with your building in the GTA, it involves just one of the systems, but usually multiple systems are involved. When you have an electrical issue, for example, a company that handles electrical engineering issues but nothing else may not be able to get your complex issue totally resolved. Here at Belanger Engineering, we offer various engineering expertise, including mechanical, structural, civil, and electrical engineering, so we are equipped to handle your issue from beginning to end, even if other systems are involved.
There are a number of services that our electrical engineering professionals can provide, including power system design and upgrades, enhancing reliability of your power system, performing analytical studies to fine tune your building's electrical system for maximum efficiency, and making sure everything is running as it should. We recognize that you have a lot riding on the integrity of your electrical systems, and we're here to help you make sure your business can operate at peak profitability.
We have provided quality electrical engineering services in the Toronto area since our inception in 1995, and our founder's experience reaches back another decade. With highly trained and experienced staff members, we can ensure that our investigation and repair of your commercial building systems is top-notch. For civil, structural, mechanical, and electrical engineering, as well as building science, count on us for professionalism and explicit attention to your needs.
Call us today to schedule a meeting to go over your requirements for an upcoming project. Whether you need new or upgraded systems, you can count on us to meet your needs both big and small.

---
At Belanger Engineering, we offer electrical engineering services in Toronto, GTA, Mississauga, Vaughan, Markham, and Ajax, Ontario.