We offer electrical engineering jobs in Toronto, ON with room for growth and improvement.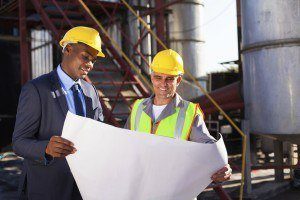 Electrical Engineering Jobs – Electrical engineers work hard to design and improve electrical systems in buildings, roads, vehicles, and anything else that uses electricity. Most electrical engineering jobs require at least a university degree in the field, and some jobs also require experience. For this reason, electrical engineers who are still in university should look for internships and opportunities to gain experience. This will make it much easier to find electrical engineering jobs after completing school.
When starting an electrical engineering project, the chief engineer will look at the intended purpose of the machine, vehicle, or electrical system in a structure. The next step is drawing a plan and creating a prototype to make sure all components work together before creating the finished product. Most electrical engineering jobs involve working in a team setting, so professionals can put their heads together and come up with the best solution. However, the actual installation process is not usually done by an electrical engineer. An electrical contractor or other construction worker will do the installation work, but the engineer may oversee the project or come in to make sure the installation was done properly.
At Belanger Engineering, we offer electrical engineering jobs with room for growth and improvement. We are a smaller firm, so each of our staff members works directly with the company president, who provides mentoring and support on jobs of all sizes. We are looking for qualified electrical engineers who want to work in the Toronto, ON area. Our firm has grown over the past 25 years and will continue to grow and expand.
---
At Belanger Engineering, we provide electrical engineering jobs to residents of Toronto, GTA, Mississauga, Markham, and Ajax, Ontario.