Belanger Engineering is always looking for dynamic, talented, and self-motivated individuals to join our team, so if you are interested in an engineering career, contact us today!
Belanger Engineering is actively recruiting for the following positions:
Please submit your resume for consideration.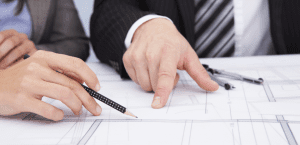 Engineering Careers –  We are currently recruiting candidates to fill a number of roles now and in the future.This is an excellent opportunity to work in a multi-disciplined consulting engineering firm with an excellent reputation in the industry.
We offer a competitive compensation package, comprehensive performance management system, and most importantly an enjoyable work environment. Belanger Engineering is committed to being an equal-opportunity employer.
For all positions, please send an email referencing the position to which you are applying in the SUBJECT line, to the attention of the Operations Manager at careers@BelangerEngineering.ca Please attach your resume and cover letter indicating your interest and salary expectations. No phone calls will be accepted.
Why Choose Engineering Careers
At Belanger Engineering, we believe that all engineering firms have a responsibility to advance the engineering industry. While this page is designed to give engineers an avenue to apply for a position with our company, we also want to share with those who may not yet have chosen a career and would like to know why they should choose from the many different engineering careers. Here are the top three reasons why we believe you should consider this exciting field.
There are practically unlimited opportunities! Engineering careers afford some of the highest salaries while leaving the world open to you. There are few places in the world where you couldn't find work as a trained and skilled engineer. In addition, with so many different engineering fields, you can find the one that best fits what you'll enjoy.
The skills you learn in engineering careers can transfer into other professions. It might surprise you how many CEOs and other top management professionals got their start in engineering. The talents that you develop in engineering careers can make you valuable in so many ways.
Engineering careers are ideal for those who love a challenge and the opportunity to be creative. It is a common misconception that engineering is rigid and boring. The opposite is actually true as you'll do well when you start applying all that you've learned to solve problems. Creativity and ingenuity are what have brought the greatest achievements and solutions. Perhaps one day you could be a part of building the tallest structure on earth!
We thank all candidates who apply for their interest, however, only those selected for an interview will be contacted. Belanger Engineering is committed to protecting your privacy and in accordance with the Personal Information Protection and Electronic Documents Act (PIPEDA). Your information will be used for recruitment and selection purposes only.
---
Apply Now!
Interested in joining the Belanger Engineering team? Fill out the form below and attach your Cover Letter and Resume for consideration.
---
At Belanger Engineering, we provide engineering careers to residents of Toronto, GTA, Mississauga, Markham, and Ajax, Ontario.
Similar Services We Offer: