Contact us today to find out how our reliable electrical services can help you!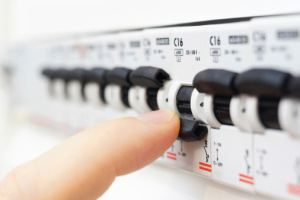 Electrical – Each building in the Toronto, Ontario area requires an electrical system to provide power to mechanical systems. The electrical system consists of three main parts: The power source that supplies the electrical power, the electrical distribution system that modifies the electrical current from the generating station to the building, and the interior electrical wiring system that facilitates the building.
Some of the things we help with:
Electric vehicle charging systems
Electrical Power Supply and Distribution Systems Design and upgrade
Building electrical system condition assessment and review
Energy audits
Electrical coordination and circuit breaker verification
Emergency power system design and review
Emergency power generator installation and upgrades
Uninterruptible power supply specification
Contact us today for more information!
FAQs About Electrical
At Belanger Engineering, we offer a variety of services related to the building systems you have at your Toronto, Ontario building. We understand that electrical is one of the systems you might be the most concerned about in terms of safety and reliability. We take the time to address your questions so that we can provide you with the best possible service. Here are a few common electrical questions, but feel free to reach out with any other questions you might have.
Can you advise me about electrical improvements I should consider?
Yes! We know you want your electrical system to be as efficient as possible, and for that to happen, there may be some improvements you should make. We'll also alert you to improvements you should make for safety's sake and to keep up with innovations.
Can you provide me with a condition assessment of my electrical system?
Yes, we can provide electrical condition assessments & repair planning recommendations, so you can have peace of mind about the electrical system and be able to plan for future expenditures.
Do you offer electrical services for small buildings?
We handle all types of projects, big and small. It doesn't matter what size your building is. You can turn to us for electrical services for a small business operation or a major corporation.
How much experience do you have in electrical engineering?
We proudly celebrated our 25th anniversary in 2020, and our founder has over 30 years of experience with residential, commercial, and industrial buildings.