We provide opportunities for those looking to enhance their electrical engineering careers in the Toronto, ON area.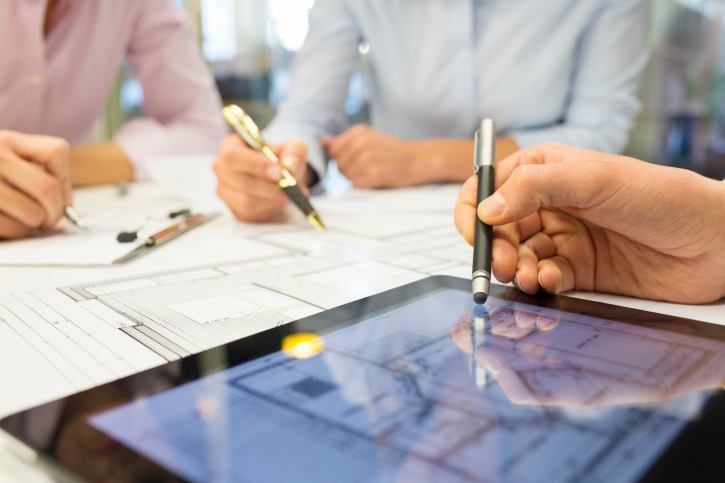 Electrical Engineering Careers – Electrical engineers design, test, develop, and supervise the manufacturing of electrical systems while also dealing with a variety of different electrical structures that exist within a building. If you just graduated from a university and are looking for a job or have been working in the industry for several years and are on the hunt for a positive change, we would like to speak with you.
At Belanger Engineering, we provide opportunities for those looking to enhance their electrical engineering careers in the Toronto, Ontario area. When you join our team, you will work on a variety of different projects on a daily basis to meet the varying needs of our clients. At our firm, we perform power system designs and upgrades, power system assessments, and power system analytical studies, and we also conduct workplace safety assessments.
Our electrical engineering careers are complemented by a focused and friendly atmosphere. We also offer plenty of room for advancement and do not require you to sit behind a desk all day. We value those who desire to work directly with clients on the site of projects and believe that you could be a good fit for our firm if this type of workplace structure sounds appealing to you.
If you want to know more about our electrical engineering careers and what makes our firm a beneficial place to work, please contact us at Belanger Engineering today. We look forward to reviewing your qualifications and exploring the prospect of having you join our team.
---
Are you looking to join a company that offers excellent benefits and the opportunity to grow your career plus make practical use of your P.Eng.? Belanger Engineering is looking to add an Intermediate to Senior Level Electrical Engineer to our staff.
The mid – senior level Electrical Engineer P.Eng. is a critical role at BE. This is a career-growth opportunity where you are rewarded for your efforts with increasingly senior positions within the company. At BE, we offer career advancement opportunities for our employees and offer them the ability to work not only in their area of expertise, but to expand their functional knowledge into other areas of Engineering Consulting.
BE is a firm of Building Science Engineers that provides our clients with consulting services to aid them in the evaluation, repair and maintenance of their buildings and properties. Our company was founded over 25 years ago.
Together we are a team of Building Science Engineers involved with building repair and performance improvement. Our experience with structural, mechanical, and electrical engineering involves both new and restorative construction.
Our team will present options and recommendations for appropriate programs that consider the objectives of building owners and management. As a part of our team, you will convey to our clients that they are dealing with people who have the experience and qualifications to do the type of job they need, and to do it right. At BE, every assignment we undertake is handled with the expertise expected from professional engineers.
Job description:
Intermediate / Senior Electrical Engineer – Full Time
As an Intermediate or Senior Electrical Engineer, you will work in a multi-disciplined consulting engineering firm with an excellent reputation in the industry. The successful candidate is someone who has a thorough understanding of industry practices, processes and a current working knowledge of applicable codes and standards for electrical systems in multi-unit residential, industrial, commercial, and institutional structures. You must be a results-driven individual with the ability to effectively manage your time and multiple, competing priorities and deadlines. As a senior engineer, you should also have a proven track record in identifying trends and future business-growth opportunities.
This opportunity is a full time position.
QUALIFICATIONS:
Degree in Electrical Engineering from an accredited university
P.Eng. designation in Ontario is mandatory and must possess Professional Engineers Seal Relevant work experience in the market we serve or equivalent (multi-unit residential/condominium sector)
Working knowledge of the:

Ontario Building Code
Canadian Electrical Code
Ontario Electrical Safety Code 24th Edition
CSA, C282-05 Emergency Electrical Power Supply for Buildings
CAN/ULC-S524-06 Installation of Fire Alarm Systems * Familiar with the Occupational Health and Safety Act

Experience working with medium and high-voltage systems above 750v
Strong technical report writing skills
Drafting proposals and scope of work documentation
Conduct site investigations and prepare reports and recommendations
Experience preparing technical audits and repair planning and reserve fund studies
Making recommendations to clients for upgrading electrical equipment or systems
Preparing tender specifications and performing bid analysis
Providing senior-level technical oversight and support and coordination of project work
Lead others and mentor, plan, assign and supervise the work of junior staff (EIT)
Business development through promotion of our services
Fluent English, both verbal and written, and excellent communication skills
Computer literate MS applications (Word, Excel) and understanding of CAD
Must have a valid drivers' license and vehicle in good working order to attend on-site
Other duties as may be assigned, which are typically performed by one in such a position, employed by a business or organization similar to that of Belanger Engineering.
Please send your resume and cover letter to:  Careers@belangerengineering.ca
We thank all candidates who apply for their interest, however, only those selected for an interview will be contacted.
Belanger Engineering is committed to protecting your privacy in accordance with the Personal Information Protection and Electronic Documents Act (PIPEDA). Your information will be used for recruitment and selection purposes only.
No phone calls from recruitment or staffing agencies will be accepted.
Job Type: Full-time
---
Apply Now!
Interested in joining the Belanger Engineering team? Please send your resume and cover letter to Careers@belangerengineering.ca for consideration.
---
At Belanger Engineering, we provide electrical engineering careers to residents of Toronto, GTA, Mississauga, Markham, and Ajax, Ontario.