One of our areas of focus is electrical engineering.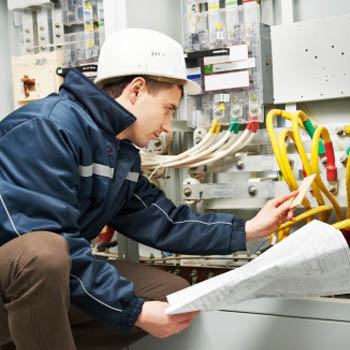 Electrical engineering is a branch of the engineering industry that deals with the technology of electricity and everything that goes along with it. Electrical engineers often manage projects related to electricity and circuits within structures, as well as in devices and systems. An engineer focusing on this specialty may choose to focus on one particular area, such as power generation and transmission systems, control systems, batteries, or motors. The field of electrical engineering also includes electronics and its subcategories, such as digital circuits, audio and video devices, instrumentation, telecommunications, and signal processing.
At Belanger Engineering, one of our areas of focus is electrical engineering. We work closely with clients located throughout Vaughan, Ontario to provide our services to address power system requirements in construction and renovation projects. With over 25 years of experience, we're confident in our abilities to provide the information and services your structure needs to receive continuous, reliable, and safe power. Many of our projects are in the commercial sector, where a continuous flow of power is essential to running a business and keeping things moving.
Our electrical engineers guarantee the quality of our work and will provide what you need throughout the process. We offer several key project areas under our electrical engineering specialty, including:
Power system design, upgrades, and assessments
Power system analytical studies
Workplace safety as it relates to a building's power system
You can rely on our team of experienced electrical engineers to handle a range of electrical needs in your commercial facility or on your construction site. Contact us to learn more or schedule a consultation.
---
At Belanger Engineering, we offer electrical engineering services in Toronto, GTA, Mississauga, Vaughan, Markham, and Ajax, Ontario.
Similar Services We Offer: