Energy audits are an excellent way to assess the overall energy output of a residence or business and determine ways to reduce the amount of energy put into the system while maintaining an equivalent output. Reducing energy consumption while maintaining or improving comfort, health and safety are of primary importance.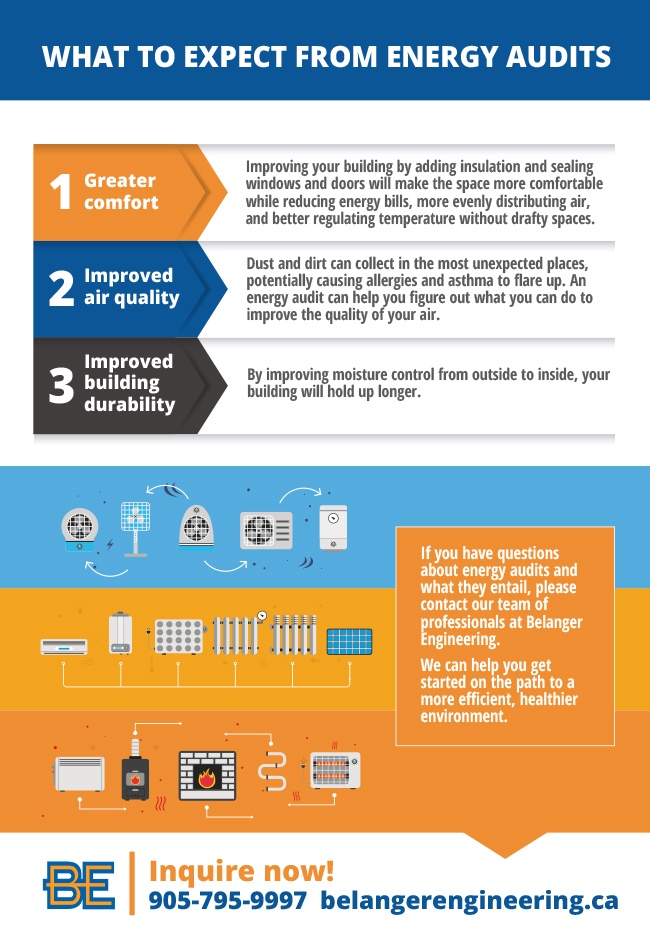 Energy audits can provide the following benefits:
Greater comfort – Improving your building by adding insulation and sealing windows, doors and other potential threats for leaking air make the space more comfortable while reducing energy bills. Improved performance means more evenly distributed air, either hot or cold, and a more regulated temperature without drafty spaces.
Improved air quality – Dust and dirt can collect in the most unexpected places, potentially causing allergies and asthma to flare up. Insufficient ventilation leads to poor air quality and can pose a health threat to those living or working in a building. An energy audit can help you figure out what you can do to improve the quality of your air.
Improved building durability – By improving moisture control from outside to inside, your building will hold up longer. An energy audit can help you determine which areas could be improved to increase durability and help your overall structure last longer.
An energy audit can also help you determine which improvement will be the most cost-effective for your space. This way, you can make decisions about what will meet your current and future needs while maintaining a consistent work environment. If you have questions about energy audits and what they entail, please contact our team of professionals at Belanger Engineering. We can help you get started on the path to a more efficient, healthier environment.