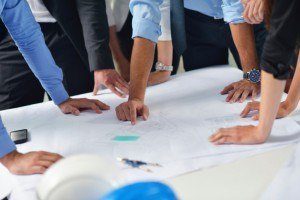 We prepare Performance Audits of new GTA buildings and assist and consult in warranty claims. Performance Audits are a record of construction deficiencies.
Performance Audits & Warranty Claims – The Ontario New Home Warranties Plan Act, enacted in 1976, describes the mandatory responsibilities of those who build and sell new homes in Ontario, and outlines the warranty coverage that builders and vendors are required to provide to new home and condominium buyers.
Keep Your Warranty Records on File
No matter when your building was built or the last time it saw repairs, if you received any type of warranty on workmanship or materials, you should keep the warranty paperwork. Why? For several reasons. Even after a warranty expires, the warranty paperwork will have pertinent information about the company you worked with, the materials they used, and the standards set forth for warranty guidelines at the time. If you ever need to revisit your construction plans or provide information to your engineers during a performance audit, your warranty paperwork could be very useful.
The Regulations describe additional warranties and provide detailed requirements for the registration of builders and vendors, and the enrollment of homes. The Ontario government, through the Ministry of Consumer Services, has empowered Tarion Warranty Corporation to administer and enforce this legislation.
Contact us today for more information!
---
At Belanger Engineering, we offer performance audits & warranty claims in Toronto, GTA, Mississauga, Markham, and Ajax, Ontario.