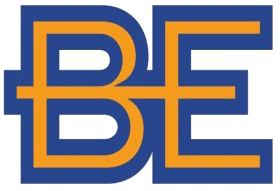 In the electrical engineering industry, you'll be involved with the design, development and maintenance of electrical control systems, equipment and machinery. You can work in a wide range of sectors, including building services, transport networks, manufacturing, telecommunications, as well as military and scientific research.
Depending on the particular industry, your duties will vary, but they are likely to include:
Drawing up plans using computer-assisted design and engineering software
Conducting feasibility studies for new innovations
Coordinating craftspeople and technicians
Estimating construction, labour and material costs
Testing systems and installations, and analyzing data
Overseeing maintenance and inspection programs
Ensuring that projects meet construction and safety regulations
Writing reports, attending meetings and giving presentations to clients and managers
If you're an incorporated engineer, your specialty will be day-to-day management of operations. At chartered level, your role will be more strategic – developing, researching and planning new ideas. With the appropriate experience and skills, you could also specialize in consultancy work.
The attributes needed to have a successful career in electrical engineering include:
The ability to analyze complicated problems and recommend solutions
Excellent IT, science and math skills
Strong decision-making skills
The ability to clearly explain ideas
The ability to plan and prioritize effectively
Excellent communication skills
Excellent team-working and people skills
Good budgetary skills
A comprehensive knowledge of electrical health and safety regulations
If you're qualified and looking for a position in Toronto, send an email to the Operations Manager at Belanger Engineering (careers@BelangerEngineering.ca). In the subject line, state "Electrical Engineering," and attach a cover letter indicating your salary expectations and your resume. No phone calls will be accepted.