Structural engineering professionals are key people in design and construction teams, working alongside architects, civil engineers and other specialists. These teams can create all types of structures from bridges, hospitals and sports stadia to theatres, houses, space satellites and oil rigs.
In addition, structural engineers develop existing structures to ensure they are safe and fit for purpose, taking into account sustainability and environmental issues that might not have been factored in when they were originally designed.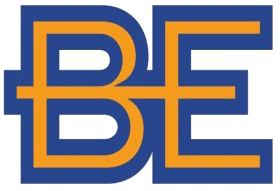 Structural engineering professionals literally shape our environment. They are innovative people who enjoy challenges, excitement and responsibility in a career that's full of variety. Structural engineering offers both technical and creative challenges. The one attribute that's especially essential in this field is the ability to solve problems.
Structural engineers must be able to use materials and produce designs to create stunning structures. In addition, they must have managerial skills to lead projects and work within environmental, legal, commercial, and health and safety regulations.
In structural engineering, your work will include:
Investigating the properties of materials like concrete, steel and glass, and then recommending which will be the most suitable for a project.
Developing design ideas, using CAD (computer aided design).
Calculating loads and stresses on walls, arches, beams and foundations, and predicting how they will react under conditions such as earth tremors or high winds.
If you're qualified and looking for a position in Toronto, send an email to the Operations Manager at Belanger Engineering (careers@BelangerEngineering.ca). In the subject line, state "Structural Engineer" and attach a cover letter indicating your salary expectations and your resume. No phone calls will be accepted.