The science and art of designing a built environment is a multi-disciplinary and rigorous profession. Architecture brings together humanities and the arts, technology, sciences and environmental awareness. It has an influence on every way a human environment is designed, planned, built, used, and maintained.
Architects, through their work, have the power to affect how we feel, how we operate and how safe we are inside and outside our buildings. They also have an effect on our environment, on the wind, light, noise levels, views and ecology of places.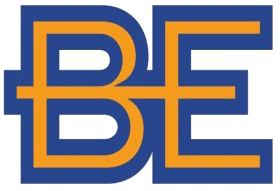 People who work in building science careers bring together hundreds of years of knowledge, and a massive body of research, in an industry that is increasingly technical and complex. Thanks to building science, workplaces, homes, public buildings and commercial buildings can be made healthier, drier and warmer, with reduced impact on natural eco-systems.
During their studies, students working towards building science careers develop an extremely marketable set of skills which include:
Critical and creative thinking
Professional and technical knowledge
Teamwork, communication and leadership
Construction and architecture are global industries that span across public and private sectors. While government bodies often offer employment for those pursuing building science careers, architectural, engineering and construction professionals also seek them out due to their unique skills. Being proactive, by approaching companies, will demonstrate motivation by those seeking employment.
If you are qualified and looking for a position in Toronto, send an email to the Operations Manager at Belanger Engineering (careers@BelangerEngineering.ca). In the subject line, state "Building Science Careers," and attach a cover letter indicating your salary expectations and your resume. No phone calls will be accepted.