Our experience allows us to effectively develop solutions for the unique challenges garage restoration projects in Mississauga, ON present.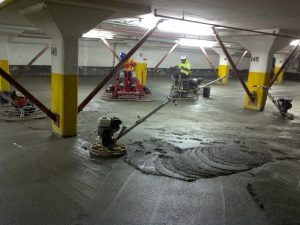 When you have a garage restoration project that needs to get done, you need the assistance of professionals who have experience providing guidance in critical situations. At Belanger Engineering, we have performed multiple garage restoration projects throughout the Mississauga, Ontario area and are well-versed in terms of testing, current material technologies, construction methods, and design standards.
Throughout the years, we have earned a repeat client base because we develop effective solutions to overcome the unique challenges that many garage restoration projects present. If your garage contributes to the daily operations of your business and you have concerns about the restoration, we encourage you to keep in mind that we will work in a manner that does not disrupt your building.
In order to provide you with the best possible outcome for your facilities, we will take into account several different factors during the initial stages of your project. For instance, we will consider what improvements we can include in the garage to ensure its durability over time. We will also take into account how we can better tailor the newly restored garage to meet the specific needs of your building.
Our proven strategy goes beyond just the actual restoration phase. Once we evaluate your garage and implement solutions, we can provide you with continual maintenance options to help you ensure the functionality of your building's garage. Please contact us at Belanger Engineering today to find out more about this particular service or to receive a free estimate on an upcoming garage restoration project.
---
At Belanger Engineering, we offer garage restoration services in Toronto, GTA, Mississauga, Markham, Vaughan, and Ajax, Ontario.